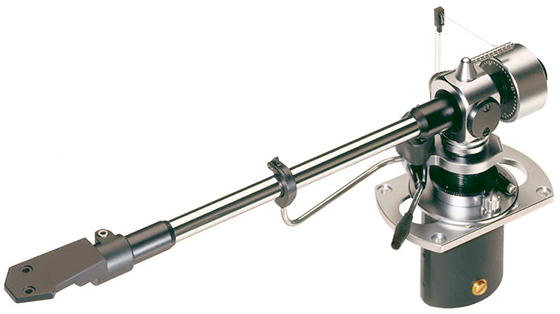 Bracci Lettura Serie M
The M2 Series tonearm is available in 9, 10 & 12 inch versions and offers at reasonable cost, meticulous build quality with all the most important features including lightweight stainless steel tonearm, detachable magnesium headshell with azimuth adjustment, tungsten balance weight, superb quality ball race bearings and a level of stiffness and rigidity to suit all types of cartridge.
These precision made tonearms embody well tried SME principles and are suited to a broad range of cartridges including those of medium and low compliance.
The headshell is pressure die-cast in magnesium for lightness and rigidity. A collet of ingenious design affords 'one-piece' rigidity and allows azimuth correction to be made before final tightening.

Series M2-10 is identical except that the pivot-stylus dimension is 239.3 mm a difference that suits the layout of some decks.